最新公告
2019/07/03
2019.06.03 Prof. Kuo-Ming Lin shared on the topic "Community, Cultural, and Deliberative democracy."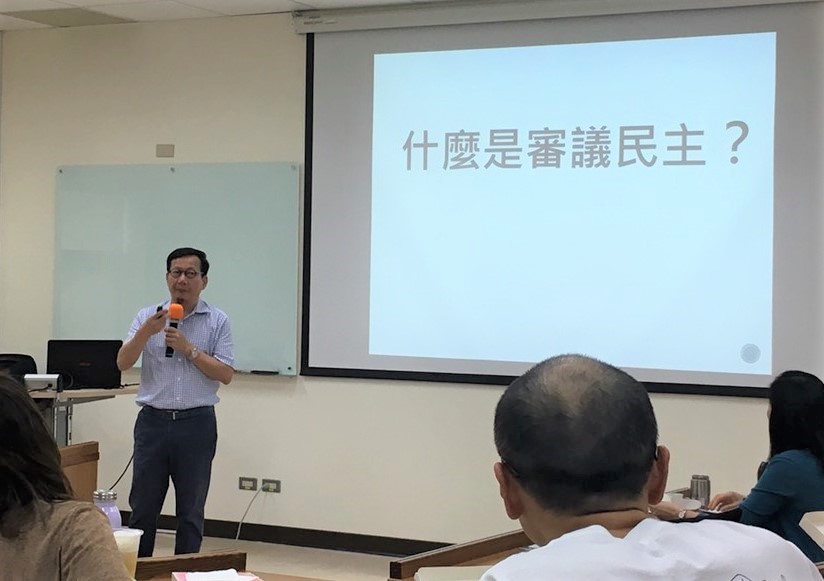 20190603 Lecture about career life: Prof. Kuo-Ming Lin shared on the topic "Community, Cultural, and Deliberative democracy."
Undoubtedly, Taiwan is a democratic country. Prof. Kuo-Ming Lin stressed that every individual has the same qualification to participate in policy making and vote for the representative for policy making at different levels.
Then, what is deliberative democracy? Its spirit lies in the comprehension and deliberation, which are contained in the process of policy making; all citizens or representatives affected by the decision should be able to participate in the group discussion.
Participative Budgeting is the critical core of deliberative democracy, which means that the citizens reach a consensus on the distribution of public budget through civic discussion. Prof. Lin also shared his experience of discussing the order of the paying cost with residents and representatives in the community, helping the community to make a plan for the reformation.
Only residents' voices could make the infrastructure in the community adequately respond to citizen's needs, which show the spirit of democracy.